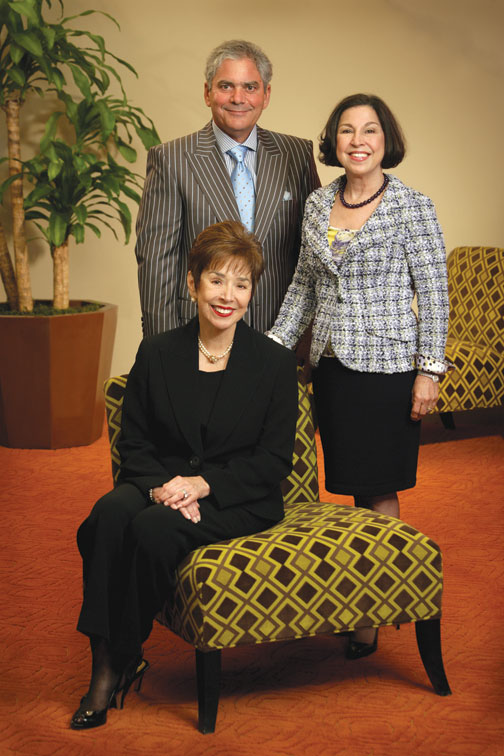 Gail Romero-Owner, Bill Bacque-CEO-Owner, Nancy VanEaton Broussard-Owner-Broker
Although the partnership between Nancy Van Eaton Broussard and Gail Romero officially began in 1977 with the founding of Van Eaton & Romero Inc., the two had been friends and colleagues long before then. After meeting in 1961, Nancy became an agent/broker in 1965 and convinced Gail to earn her license and become a sales associate. While their career paths led them in separate directions, the two joined forces again in 1977, taking Lafayette's real estate industry by storm.
Bill Bacqué joined Van Eaton & Romero in 1990. Beginning his career in nearby Lake Charles, Louisiana in 1973, Bill was tempted back to his hometown Lafayette in 1980 with the offer to manage another real estate agency. He later founded the Acadiana School of Real Estate, teaching courses across the state and country for four years. Bill then took the position as sales manager with Van Eaton & Romero, which he served as for ten years, until he was named CEO and partner.
In 2013, Van Eaton & Romero, Inc. merged into Latter & Blum Holding Company, LLC. creating an association of leading Louisiana real estate agencies spanning the I-10 corridor from Mississippi to Texas.
Today, as it has been for nearly four decades, Van Eaton & Romero remains the #1 real estate company in Acadiana. It also remains deeply rooted in the communities it serves. You will benefit from our foundation of strong, local market expertise with the reach and capabilities of an extensive regional, national and international network. Our unique affiliation with Realogy, Cartus, and ERA Powered delivers a truly global network and enhances our capabilities and marketing reach for your property.
Together, Nancy, Gail & Bill prepare their agents with the skills, knowledge, experience, technology and resources so they can offer their clients and customers the best service.